Last year, Paradigm Shift proudly hosted a screening of Jesse Epstein's "Body Typed" a series of short films on perfection, including 34x25x36.  If you missed it, 34x25x36 will be screening with pioneering feminist films of the 1970's at The Museum of Modern Art.
Documentary Fortnight 2011: MoMA's International Festival of Nonfiction Film and Media
Saturday, February 26, 2011, 1:30 p.m.
The line-up includes the founding documentaries of New Day Films, listed below. New Day was formed by independent filmmakers in 1971, and 40 years later, New Day's filmmaker owned & operated distribution model is still going strong.
34x25x36 is Executive Produced by Chicken & Egg Pictures in Association with The Fledgling Fund, and received a national PBS Broadcast on POV. Includes music by T. Griffin of the Quavers. Distributed through New Day Films.
Program 97 min. Introduction and discussion with Reichert, Klein, Brandon, Rothschild, Epstein
The Films:
* 34x25x36
2009. USA. Directed by Jesse Epstein. Inside the Patina-V mannequin factory in the City of Industry, CA, the "ideal woman" is crafted out of plastic into a 34 x 25 x 36″ figure. The chief designer notes that the roots of his craft lie in French 19th-century wax figures and in the medieval religious icons. New York festival premiere.  8 min.  JesseDocs.com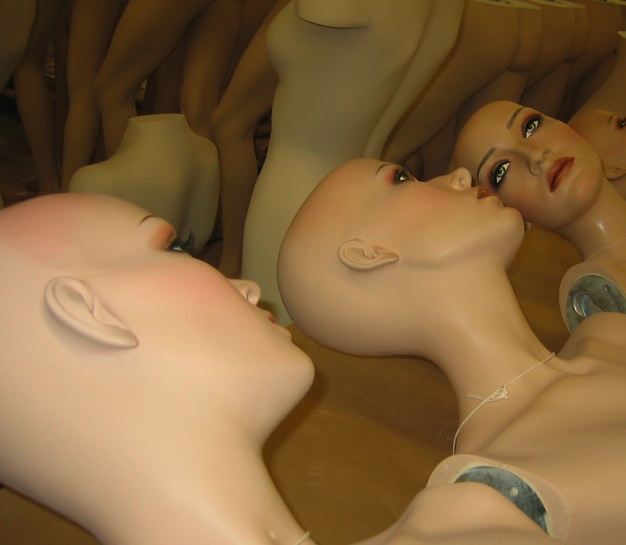 *  Anything You Want to Be
1971. USA. Directed by Liane Brandon. In a series of vignettes, a teenage girl discovers that despite her parents' assurance that she can "be anything she wants to be," reality sometimes throws a curveball. 8 min.
* Growing Up Female
1971. USA. Directed by Julia Reichert, James Klein. This early film of the modern Women's Movement was widely used by consciousness-raising groups to generate interest and explain feminism to a skeptical society. The film looks at female socialization through the lives of six women, ages 4 to 35, and the forces that shape them, including teachers, counselors, advertising, music, and the institution of marriage. 50 min.
* It Happens to Us
1972. USA. Directed by Amalie R. Rothschild. This film presents the personal stories of a wide range of women, rich and poor, young and older, black and white, married and unmarried, on the topic of abortion. Some of their stories evoke experiences from before the 1973 Roe vs. Wade Supreme Court decision. 30 min.