Chantilly is your friendly neighborhood singer-songwriter.  She's a crazy cat lady, lifestyle blogger, and happens to write the best rainy day songs you've ever cried to.  A frequent performer in the NYC scene, she's been featured in the CMJ Music Marathon, L Magazine's Northside Festival, and Paradigm Shift's Artist showcases (2007 & 2009.)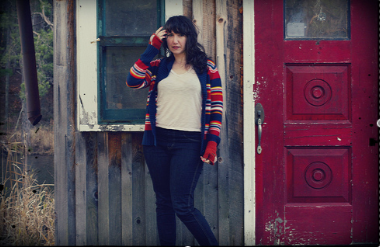 Recently, much time and love was put into creating a magical new set of recordings with producer Saul Simon Macwilliams (Ingrid Michaelson, Jenny Owen Youngs), so she is trying to raise funds for it via kickstarter.  The deadline is December 21st to raise $2,000 dollars.  The money will go directly towards production costs, as well as giving you access to one-of-a-kind prizes.
If you believe in art and love, consider contributing to this artist's dream!
www.chantillysongs.com
http://www.kickstarter.com/projects/chantillysongs/chantilly-makes-new-ep-needs-kisses-love-hope-and
www.twitter.com/chantillysongs
http://chantilly.bandcamp.com