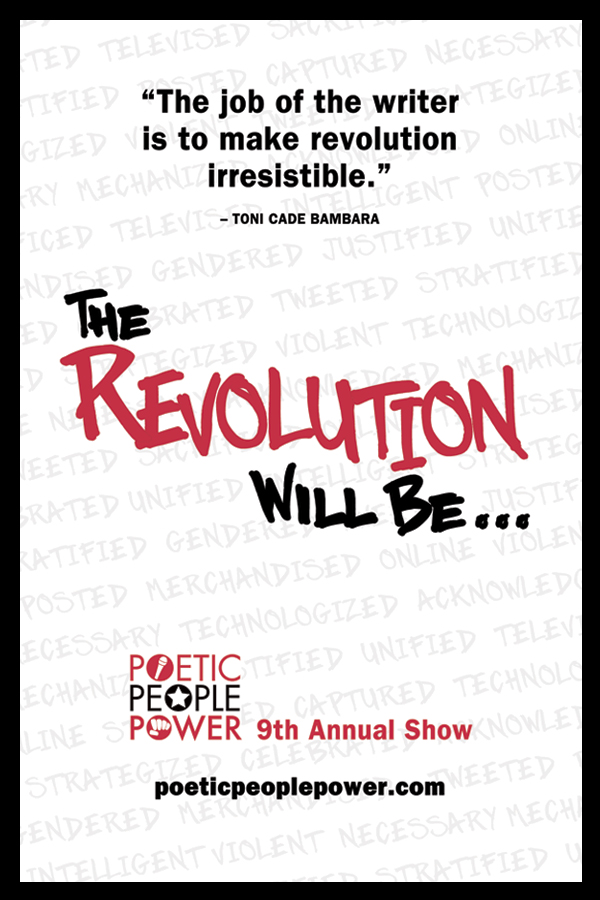 Poetic People Power will premiere its 9th annual show titled "The Revolution Will Be…" at the Nuyorican Poets Cafe. Poets include Tara Bracco, Erica R. DeLaRosa, Andy Emeritz, Frantz Jerome, Shetal Shah, Jonathan Walton and Justin Woo.
Date: May 25, 2011
Time: 7 PM
Venue: Nuyorican Poets Café, 236 East 3rd Street, NYC
Admission: $15 online or at the door.
Poetic People Power is an ongoing project that combines poetry and activism. Each year, poets are commissioned to write new poems about timely social or political issues. In light of recent events, this year's show focuses on protest and revolution. Join us as our poets bring their creativity to the stage! More info at www.poeticpeoplepower.com
Poetic People Power is made possible in part with public funds from the Manhattan Community Arts Fund, supported by the New York City Department of Cultural Affairs in partnership with the City Council and administered by Lower Manhattan Cultural Council.