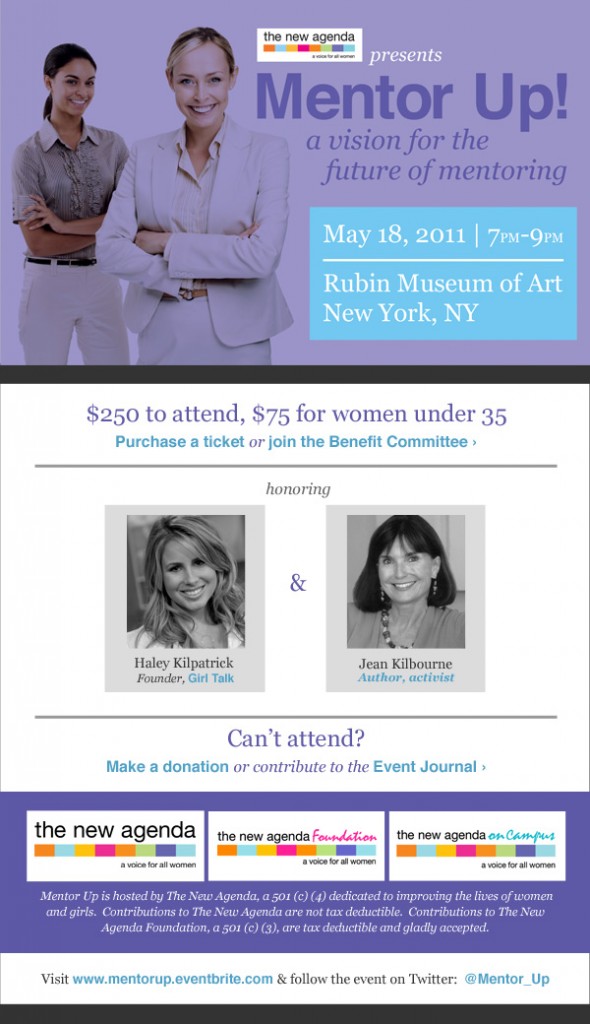 The New Agenda, a non-profit organization dedicated to "improving the lives of women and girls by bringing about systemic change",  will be hosting it's annual event on May 18th in NYC at the Rubin Museum of Art (150 West 17th Street).  "Come hear how social media will shape the future of mentoring. Superb evening program – including videos, a mentoring vignette and surprise appearances. Come see familiar faces!"
Here are some steps that the organizers have set up for all that are interested in the event:
1. Attend! from 7:00 pm to 9:00 pm on May 18th ($250; or $35 for women under 30)
2. Join the Benefit Committee
3. Can't make it?  DONATE whatever you can afford – no amount is too small
4. Sponsorship –  list your organization, company, shop, restaurant, etc. in our Event Journal
Interested in attending but can't afford the full cost?  Don't worry!  Email the organizers and they will work with a sliding-scale to arrange a fee that works for you.