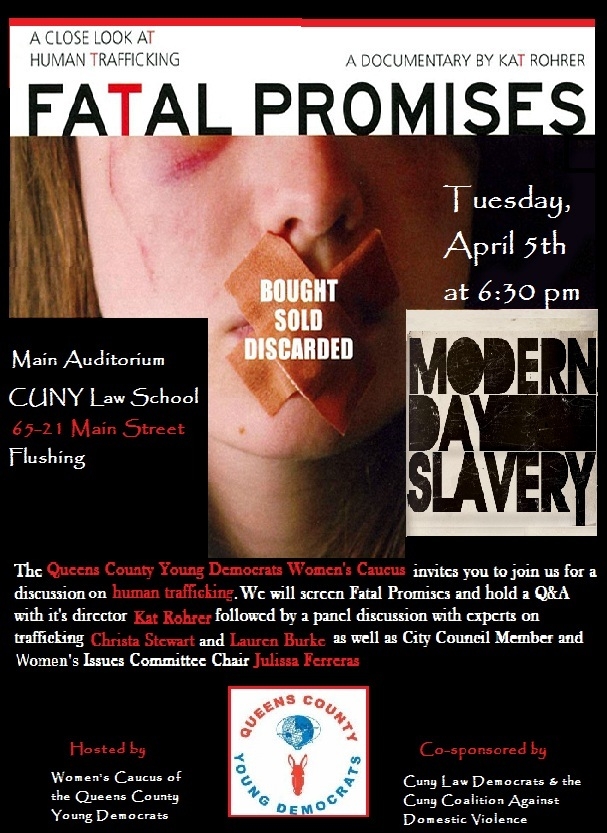 Date: Tuesday, April 5th
Time: 6:30pm
Location: Main Auditorium of the CUNY Law School at 65-21 Main Street Flushing, NY 11367
"Fatal Promises", is a documentary which tells the personal stories of victims who were trafficked to the United States from other countries. After the film screening there will be a short Q&A from the director, followed by an in depth panel discussion with expert on Human Trafficking Christa Stewart, Coordinator of NYS Human Trafficking Programing and Women's Issues Committee Chair, Councilwoman Julissa Ferreras.
Click here to watch a trailor of the film.
You can also RSVP for this event on Facebook!