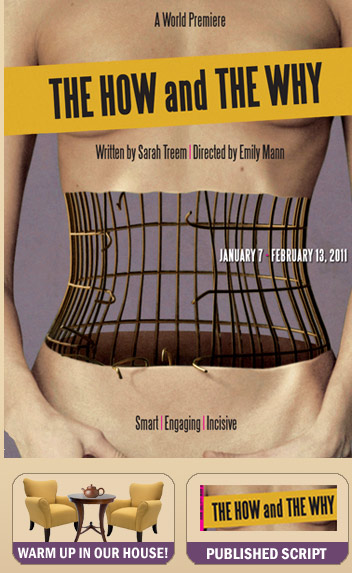 You won't want to miss The How and the Why, an amazing play featuring Mercedes Ruehl and Bess Rous, presented by the McCarter Theatre in Princeton, New Jersey!
Although the plot focuses on the relationship between two evolutionary biologists, one new to the field, the other "very established," the play is about much more than what meets the eye.  According to Emily Mann, the show's director, "The How and the Why is a play about sex and gender, power and age, nature and nurture, loss and love… that compels us to examine some of the unexplored questions of what it is to be a woman… It is also a great relationship play—about two women of different generations desperately trying to find a common ground.
Sarah's dialogue is sharp and her characters complex; but most of all, her ideas are challenging—both intellectually and emotionally."
After tomorrow night's matinee performance, Erica Nagel will be curating "The How and the Why in Conversation: Blazing Trails and Taking Names." According to Nagel, it will be an "interdisciplinary conversation featuring some pretty amazing folks," including Jill Dolan, Emily Mann, Franziska Michor, Daniel Rubenstain, Shirley Tilghman, and Gina Kolata.  These individuals are experts in their fields, ranging from molecular biology to gender studies.
For more information about performance schedules and reserving tickets, visit this website!