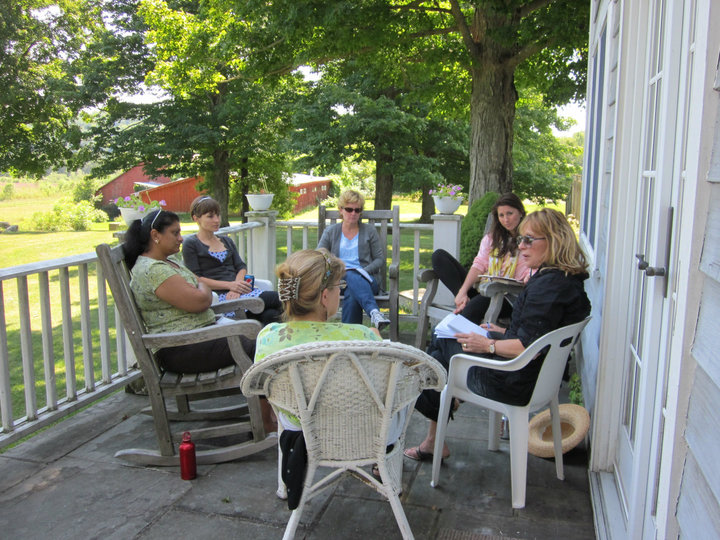 February 25-27, 2011
Get inspiration. Get guidance. Get published!
Mention you saw this on Paradigm Shift NYC and save $100!
Join us for a weekend long training program located in our beautiful facility in upstate New York! In this long weekend of writing instruction and one-on-one critique, participants gain fundamental knowledge of developing, marketing and pitching works of fiction and nonfiction.
This is a fantastic opportunity for women of all ages who are interested in writing and publishing! Surprisingly, many otherwise talented fiction/non-fiction writers have never been taught the basic skill of organizing their material – their narrative or their argument – along the lines of a coherent and clear outline. This workshop will provide participants with skills such as jumpstarting your creativity, connecting with an agent, and identifying a winning idea.
We are privileged to have this retreat led by awarding-winning and best-selling authors Barbara Victor and Christina Baker Kline.
Barbara Victor is a journalist who has covered the Middle East for most of her career. She worked for CBS television for fifteen years, has worked at U.S. News and World Report, Elle, Femme and Madame Figaro. She was the first person to interview Moammar Ghadaffi after the American bombing of Libya in 1986, and has interviewed many major political figures in the U.S. and the Middle East. Barbara is the author of five novels and seven non-fiction books.
Christina Baker Kline is the author of four novels, including, most recently, Bird in Hand and The Way Life Should Be. She has taught creative writing and literature at Yale, NYU, Drew, and UVA, and is currently Writer-in-Residence at Fordham University. She is an editor on staff at the social networking site SheWrites and her blog is "A Writing Life: Notes on Craft & the Creative Process."
*The Woodhull Institute is committed to making it possible for all women to participate in our powerful leadership trainings and writers' workshops. We offer flexible payment plans, limited scholarships, and need-based financial aid.
Please feel free to contact our Program Coordinator, Rebecca at RMarcus@woodhull.org with any questions regarding this retreat, applying, or about Woodhull as an organization.